Where teams work
smarter, together.
From customer calls to employee onboarding, Rewatch brings your team's work and knowledge into one collaborative hub.
Get a demo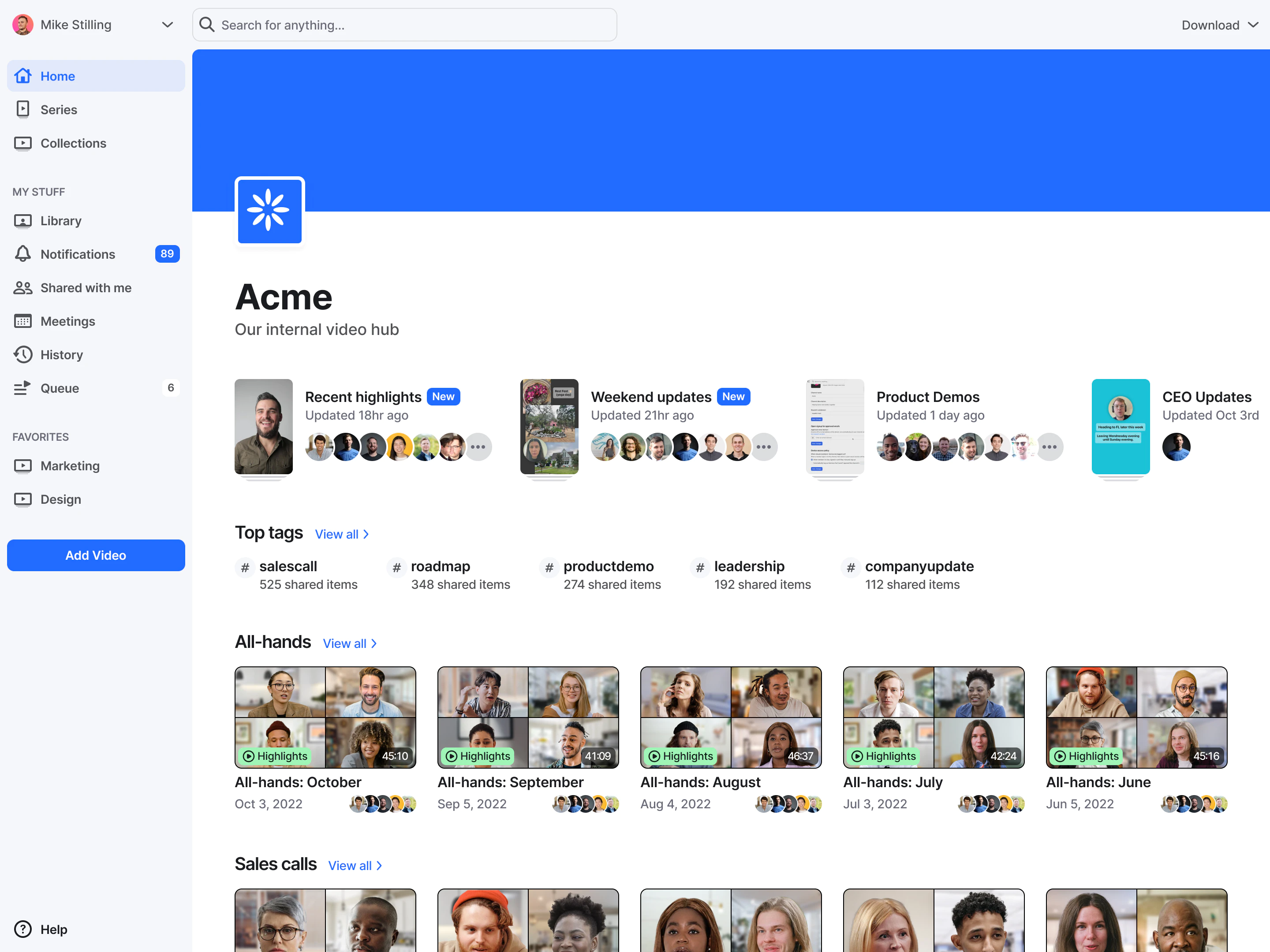 Trusted by the world's most productive businesses
Everything
your team

needs.

All in one place.

With Rewatch, you can record, organize, and share the videos that your team needs to do their best work. It's context and clarity, at everyone's fingertips.
Company meetings
Missing the meeting shouldn't mean missing out. Let your team play back meetings, just like they were there.
Project updates
Share updates and clear obstacles. Keep work moving collaboratively, across time zones and schedules.
Employee onboarding
Get new hires up to speed faster and connected to your team and culture—with on-demand onboarding.
Customer calls
From your product roadmap to your marketing campaigns, rally the team around the voice of your customer.
One huge benefit of using Rewatch for remote work is being able to consume reality in 33% less time. Rewatch has fundamentally changed the way we work for the better.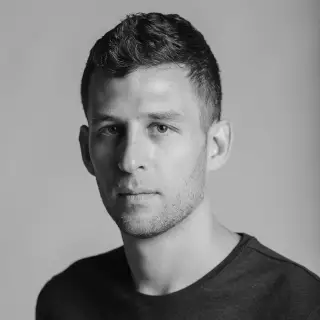 Stedi
Zack Kanter
Founder & CEO
Read case study →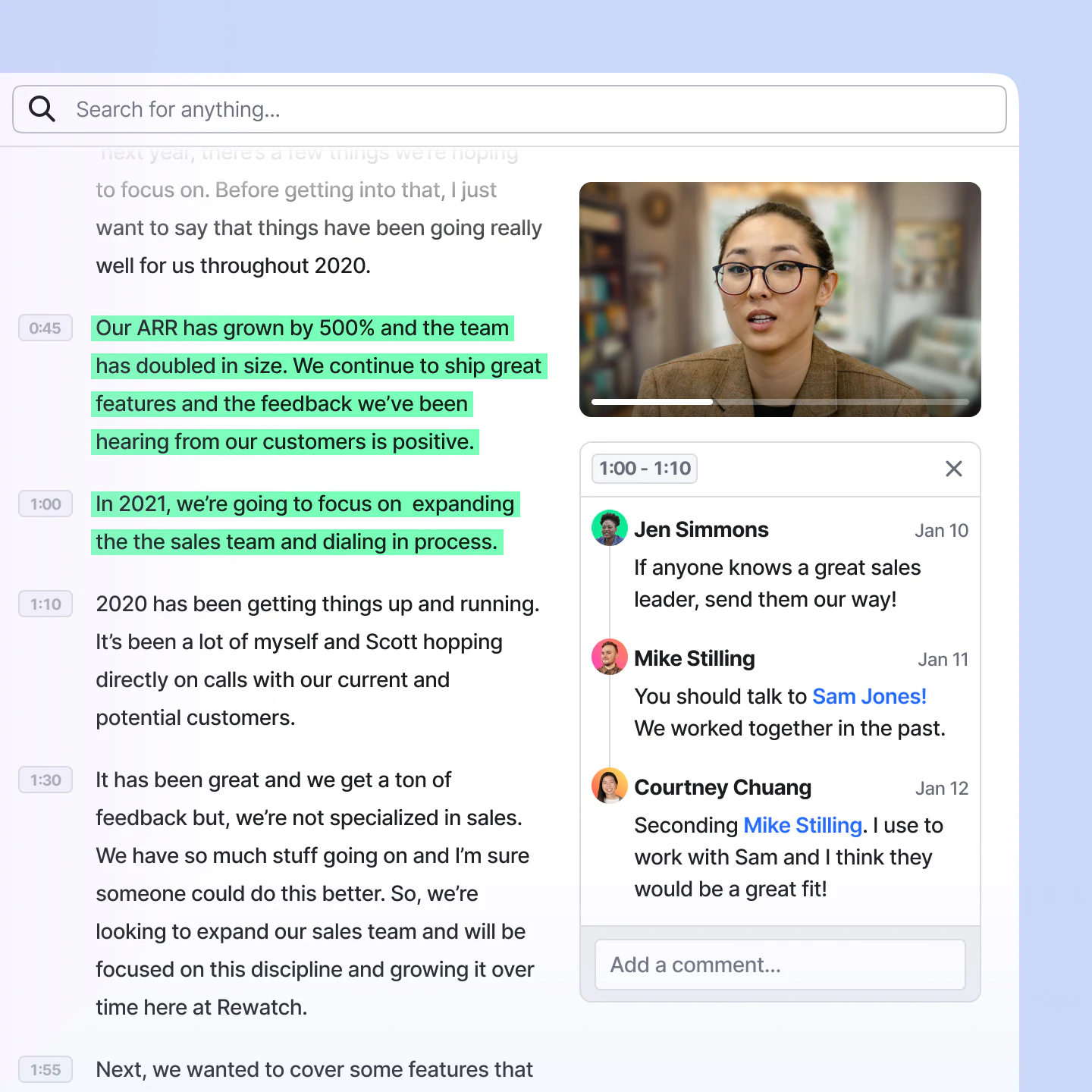 Collaborate
Move faster with
async collaboration.
Swap more meetings for better teamwork. By bringing your meetings and projects into Rewatch, your team can share ideas, leave feedback, and make decisions asynchronously. Coordinate your work, not time zones and schedules.
Discover
Get everyone on the same page, finally.
Aligning your team shouldn't require a scavenger hunt for information. Whether it's highlights from last January's company all-hands or the current roadmap, Rewatch makes it fast and easy for your team to get context they need—so priorities are clear and work stays focused.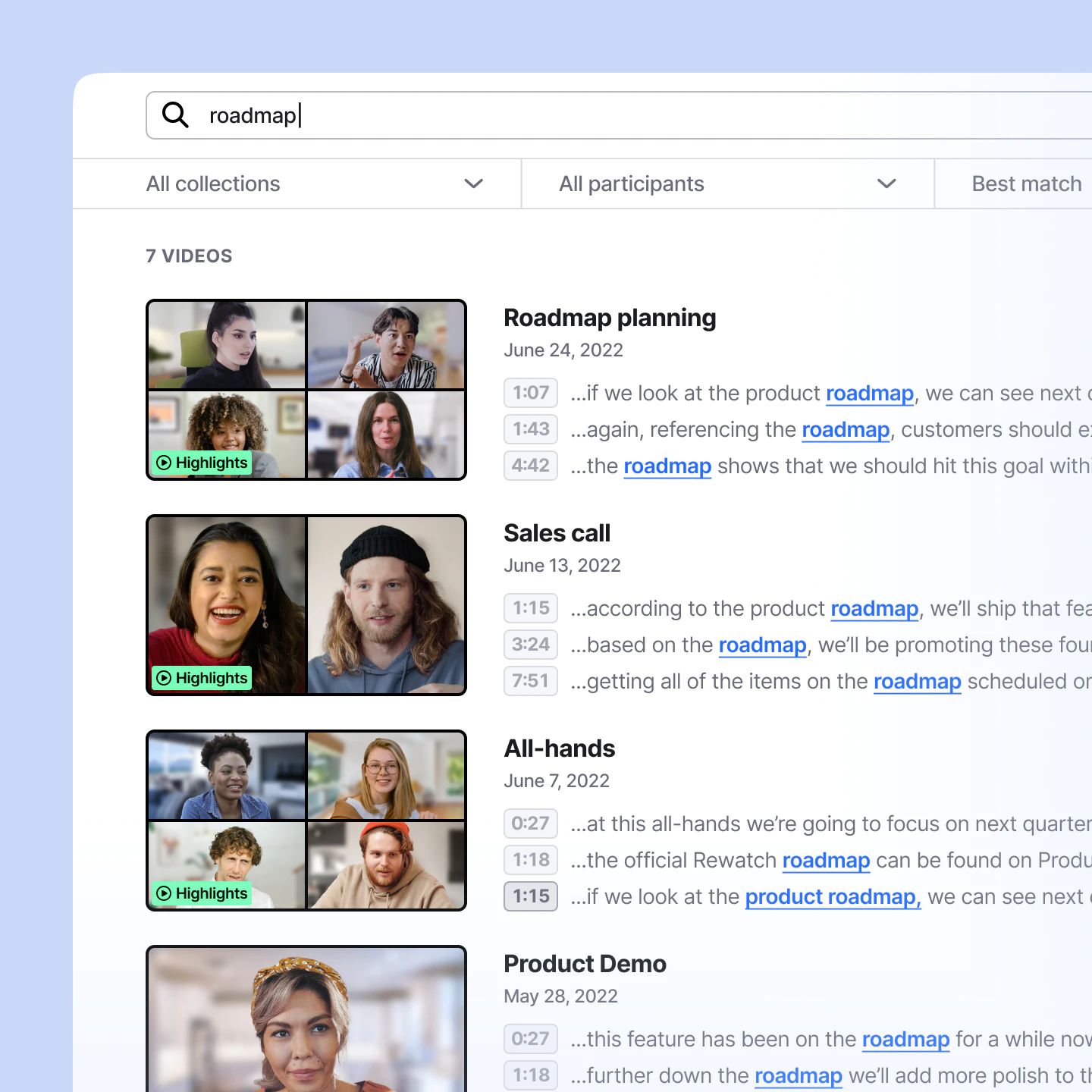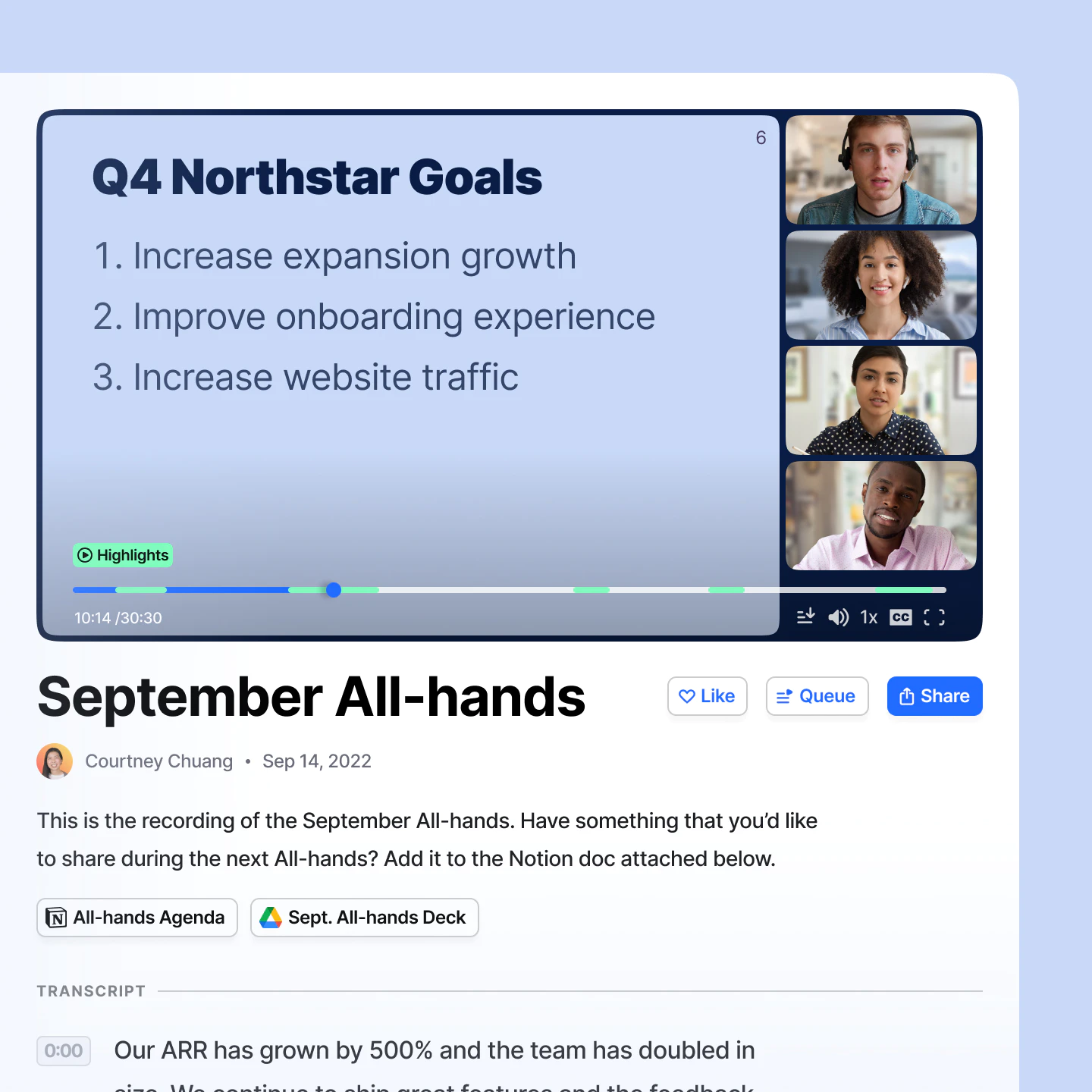 Share
Build a connected company culture.
Bring everyone together even when you're apart. Rewatch lets your team quickly record and share videos to welcome new hires, celebrate accomplishments, and update each other about work and life outside of it.
Connect
Stay close to your customers.
Customers are your company's heartbeat. But the bigger your team gets, the harder it is to stay close. Rewatch keeps their voices heard across your company, so your team can build better product—and sell more of it, too.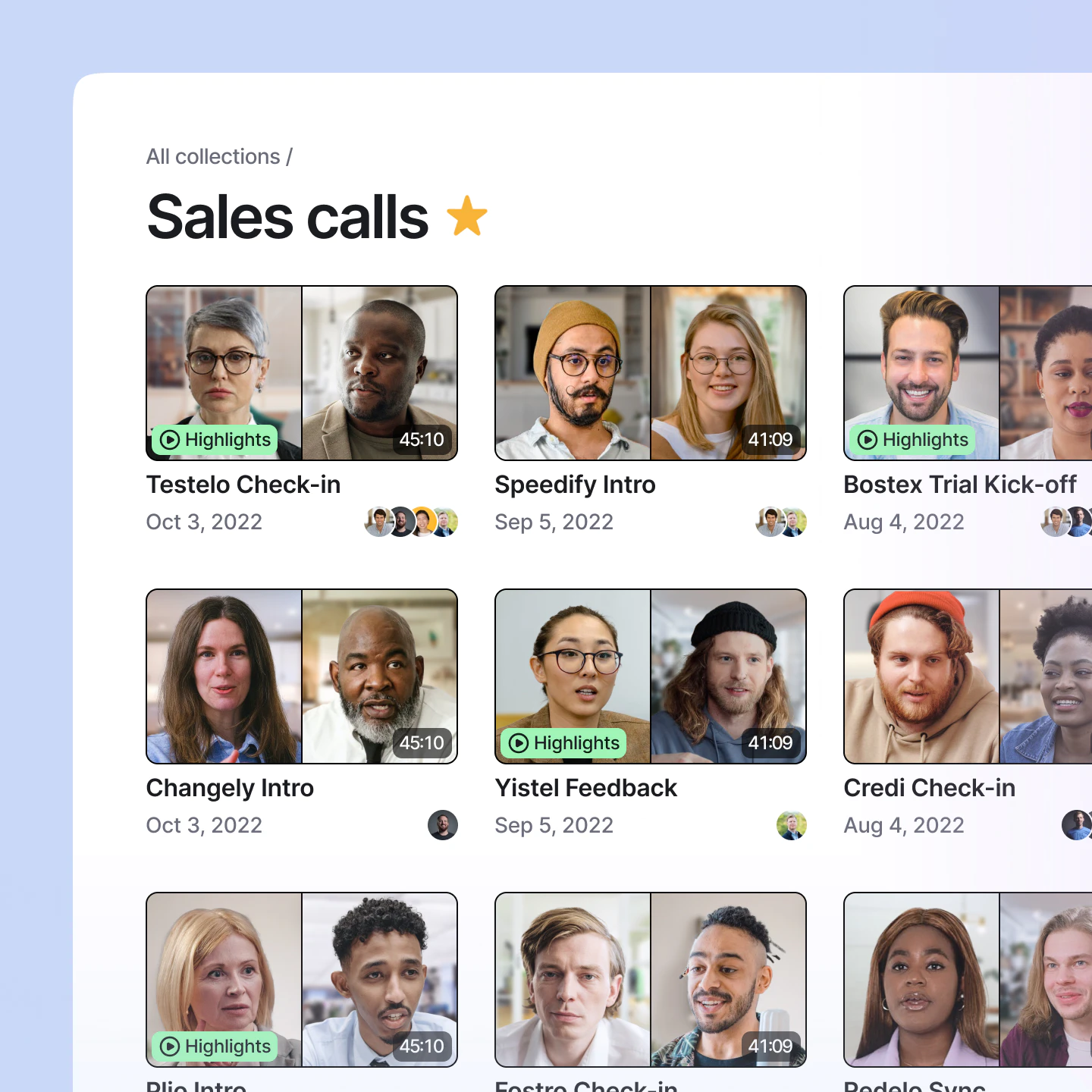 Integrations
Connected with
the way you work.
Rewatch integrates with the tools you use. Spend less time managing your videos and more time getting value from them.
Empower every team to work better, together.
Discover and explore use cases for teams across your company.
See why the fastest
growing startups
love Rewatch.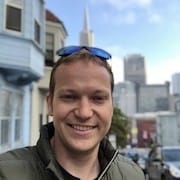 Trusted by amazing companies
Schedule a demo
By submitting this form you agree to Rewatch's Privacy Policy and you consent to receive marketing communications from Rewatch.